Contact: Michele Kayal
Phone: 703-919-8778
Email: michelek@firstfocus.org

---
Health insurance for children drops for fourth year in a row
Health
---
Data released today show the number of U.S. children without health insurance rose in 2020 for the fourth year in a row as the coronavirus pandemic tore through the country.
Nearly 4.3 million children — or 5.6% of all U.S. children — did not have health insurance in 2020, according to new data from the U.S. Census Bureau, a 7% rise over 2019.
Children of color were hit hardest, the data suggests, with 9.5% of Hispanic children lacking health insurance. Black children lack health insurance at a rate of 6%, while less than 4% of white children and less than 3% of Asian children lack health insurance.
Children in the South have the highest uninsurance rate, at 7.7%, according to the figures. The rate of children without insurance is more than twice as high in states that have not expanded Medicaid, at 8.5% of children.
The numbers come as pediatric hospitalizations for COVID-19 surge. As of September 9, nearly 5.3 million children have tested positive for COVID-19 since the onset of the pandemic, according to the American Academy of Pediatrics, with more than 243,000 cases added in the past week — the second-highest number of child cases in a week since the pandemic began. After declining in early summer, child cases have increased exponentially, with nearly 500,000 cases in the past 2 weeks.
The Children's Health Insurance Program (CHIP) and Medicaid — which together insure roughly 40 million children — scored a victory in budget negotiations last week that offers Congress a rare opportunity to reverse this trend. The Democrats in the House Energy and Commerce Committee announced that making the Children's Health Insurance Program (CHIP) permanent and offering children 12-month continuous enrollment in Medicaid are priorities of their budget legislation.
More than 500 local and national organizations representing all 50 states, the District of Columbia, and Puerto Rico recently joined First Focus Campaign for Children in urging Congress to make the Children's Health Insurance Program (CHIP) permanent.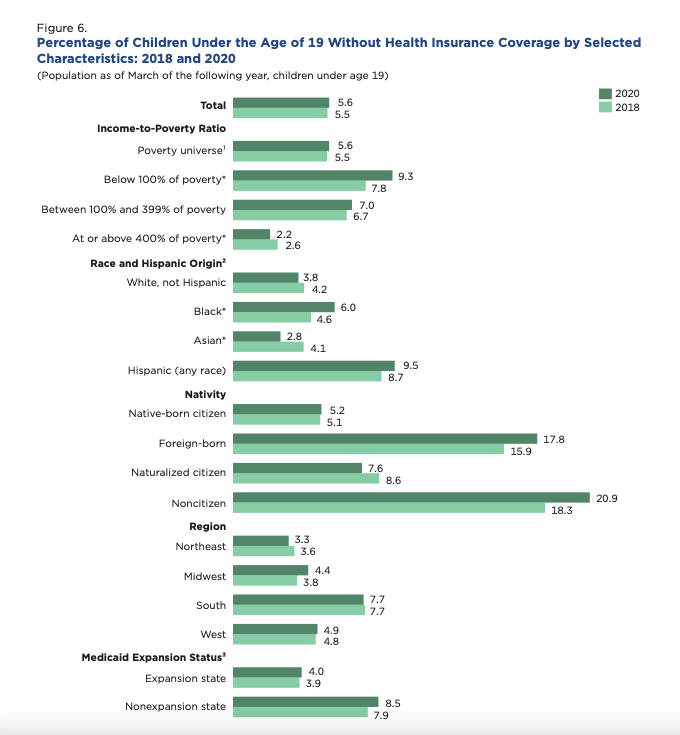 ---